Visible red veins, such as spider veins of the legs and facial veins, called telangiectasias, are blood vessels that are more enlarged than normal and can be seen through the skin. They appear on the legs and face and can be cosmetically unsightly. At Gulf Coast Facial Plastics, we offer a smart, effective, and safe way to get rid of these veins.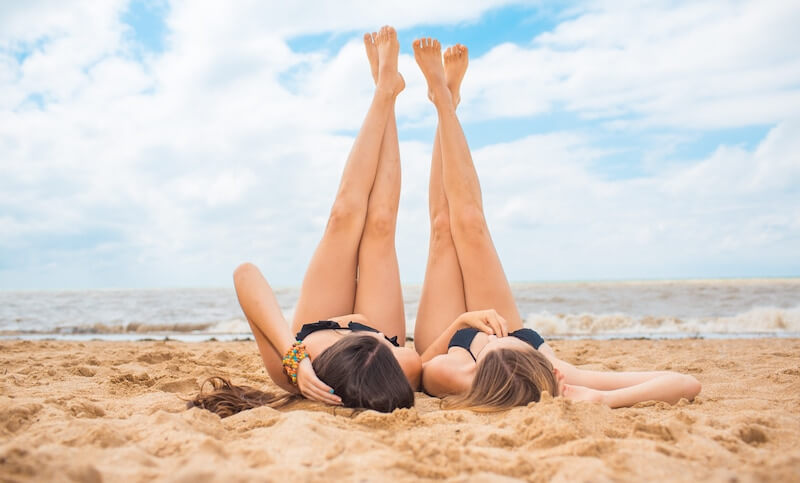 What Causes Red Veins?
Red veins typically become visible on your skin for one of two reasons. The first reason is that tiny capillaries have broken, forcing blood to go into the tissues lying directly beneath the surface of your skin. This causes the veins to become visible on the surface of your skin.
The second reason these red veins develop is due to genetics or lifestyle choices that cause the very smallest veins in your body to malfunction. Each vein is equipped with a series of one-way valves that allow blood to flow against gravity back to the heart. When these valves are diseased, they may no longer close completely. This allows blood to flow backward, causing a backup of blood in the veins resting closest to the skin. As these veins enlarge with blood, they can often be seen on the surface of the skin.
Other factors cause red veins as well. These include obesity, pregnancy, and menopause.
Treatment of Red Veins
At Gulf Coast Facial Plastics, we offer safe and effective red vein removal. Our treatments are noninvasive. We use laser beams that penetrate the surface of your skin and are absorbed by the problematic areas.
While we offer numerous laser aesthetic treatments, we choose the Skin Pulse Diode Laser for red veins. This treatment is appropriate for red veins on the face as well as spider veins on the legs. During the short session, you may feel some heat and stinging, but should experience minimal discomfort. Following the treatment, skin redness can occur, but this will subside quickly. Patients may require a series of treatments for the best results.
Who Is a Candidate for Red Vein Treatment?
The best candidates for this treatment are those who are not pregnant, who do not suffer from keloid scarring or photosensitivity, who are not on blood-thinning medications and who do not display more in-depth venous problems, such as varicose veins. These lasers are designed to work on very narrow, red veins.
Contact Gulf Coast Facial Plastics today to learn more about our vein removal options!