The services provided at Gulf Coast Facial Plastics & ENT Center include, but are not limited to, cosmetic surgery of the face, eyes, neck, lips, and nose. Facelifts are an area in which Dr. Daube excels, but his skill with nose surgeries (Rhinoplasty) is unsurpassed in the region. Often, eyelid surgery (Blepharoplasty) is coupled with many of his other treatment options like endoscopic brow lifts.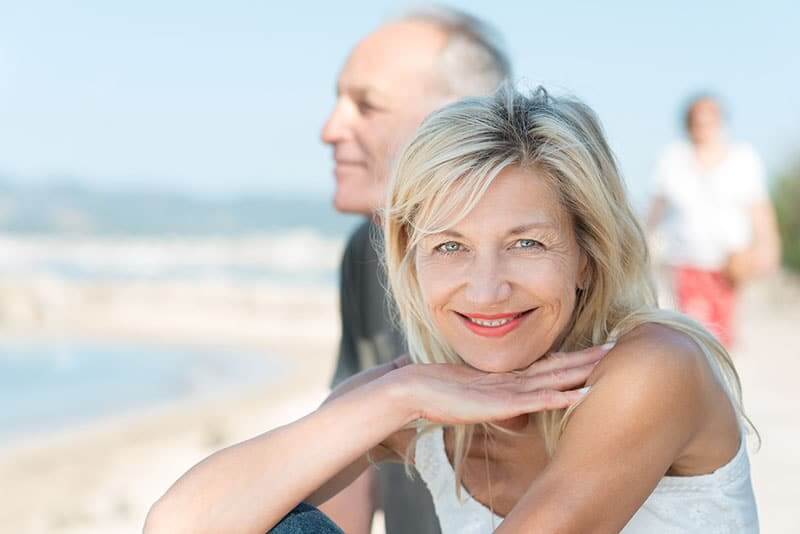 After conducting a thorough medical history, Dr. Daube will offer complete information regarding the structure of your face to evaluate the expectations that you'd like to receive from your surgery. In fact, part of the consultation process is for you and Dr. Daube to work in front of a computer screen to show you various options you may want to consider.
"I take a conservative approach to all surgeries I perform so my patients do not appear to be over-done," said Dr. Daube. "Plus, my patients trust me and know that I will listen to them regarding this very important step."
The Cosmetic Consultation: The First Step
In order to make your dreams become a reality, you must take the first step –contact us to make an appointment for the Cosmetic Consultation.
The goal of a cosmetic consultation at Gulf Coast Facial Plastics & ENT Center is primarily to educate the patient about the surgery in question, the process of preparing for surgery, and the recovery period involved.
The cosmetic consult is an important step in the process of considering cosmetic surgery. We understand more than anyone that a cosmetic consultation can be seen as an intimidating or daunting experience. Because of this, we take special care to ensure that our patients feel as comfortable and relaxed as possible in a professional, yet friendly atmosphere.